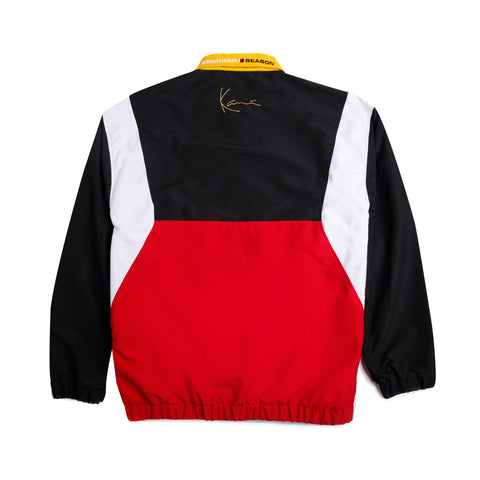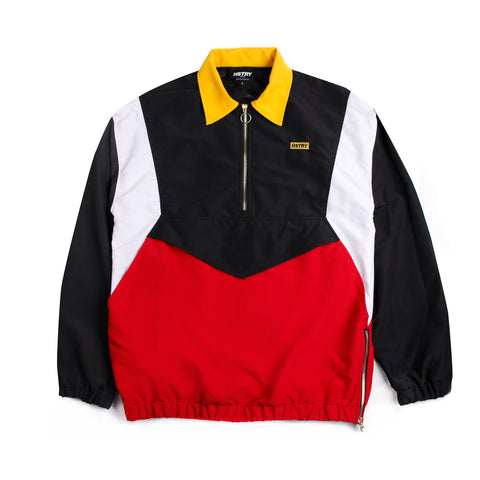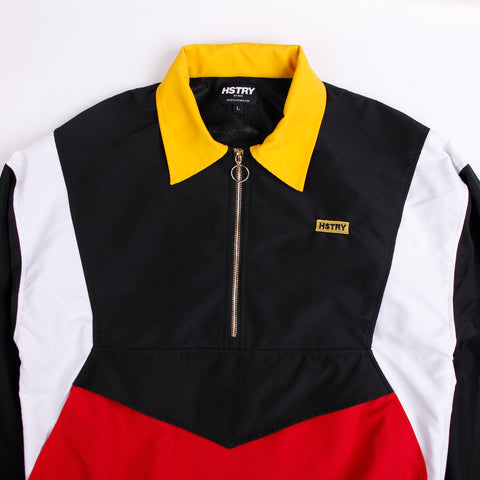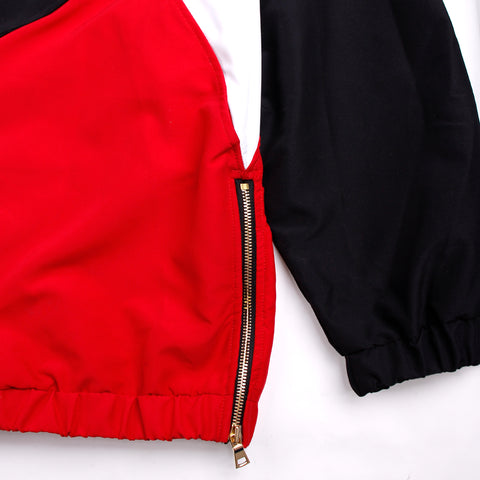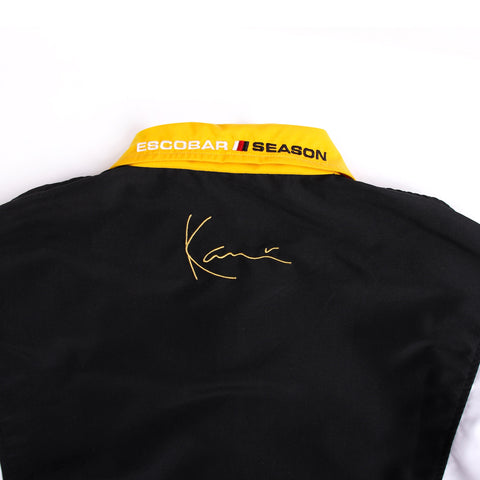 HSTRY x KANI "ESCOBAR SEASON" WINDBREAKER
$ 185.00
This microsuede polyester windbreaker has a soft matte hand and features a color-blocked design in dark red, white, black and taxi yellow. It is partially lined with a black mesh polyester fabric.
The pullover jacket includes two side pouch pockets, an elastic waistband and sleeve cuffs. It includes gold side zippers that can be opened to widen the bottom, and a gold zipper opening at the neck with a circular pull.
The collar has ESCOBAR SEASON embroidered on the back, the Kani logo embroidered in gold underneath, and HSTRY's box logo embroidered in gold on the front left chest. Matching pants are available.